This morning, I discovered a gem while catching up on my
Twitter
feed -
Helloberry
bracelets! They are a Toronto-based (woohoo for Canadian retailers!) e-shop on
Etsy
. I absolutely love their bracelets because they are pretty much the perfect combination of DIY and on-trend! Check out some of their products below: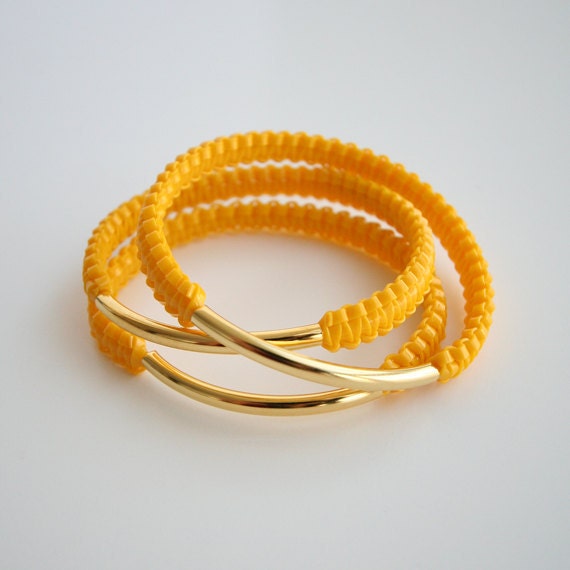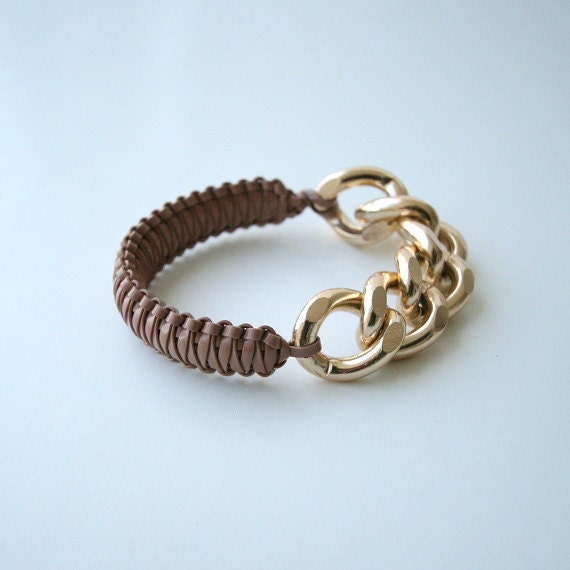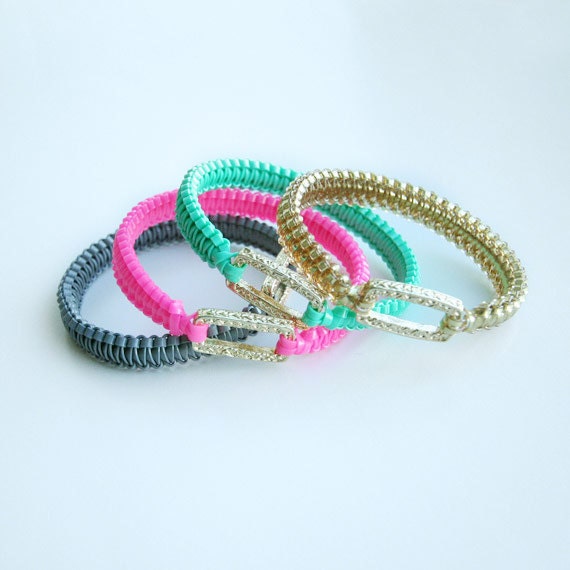 SOURCE: Helloberry
Aren't they awesome? Head on over to
their Etsy page
to see more! I haven't purchased any yet, but you can be sure I'll be ordering one (or ten) soon. Better act fast - I literally refreshed the page within 20 minutes, and the black/gold bracelet (first photo above) was already sold out! I'm going to have to wait for that one to come back. Be sure to check out their
Twitter
page as well. Which Helloberry bracelets are you coveting?